Dreaming of making your own Android and iOS mobile app?
Wondering how much Android & iOS app development will cost in 2023?
No worries, I'm here to help. Here's what I'll be talking about:
What's the mobile app development?
Things that change the cost of making an app
Costs for different types of apps
Answers to common questions about app costs
A look at Passion.io, a low-cost way to make apps without coding
Wrapping up our talk about mobile app costs
Ready to learn about mobile App development expenses 2023? Let's jump in!
💰 The Cost of Mobile App Development
Creating an app the traditional way might cost you between $10,000 and $500,000.
These costs are usually due to:
The complexity and unique features of the app.
The platform it's built for, either iOS or Android, or both.
The location and hourly rates of your development team.
The cost of updates and maintenance after launching the app.
Sure, the traditional route has its advantages. But, it might not be the best fit for everyone, especially if you're on a budget or short on time.
😱 An Alternative Route: Passion io (Just $79/mo)
If you're looking for an alternative to traditional mobile app development, consider Passion.io (read the passion.io review here).
It offers a no-code platform, making it simpler and quicker to create your app.
Price: Starting at only $79 per month, it's a more affordable option, especially for startups and small businesses.
A user-friendly drag-and-drop interface: Forget about coding, just focus on your creative ideas.
It's cross-platform: You can create your app for both iOS and Android without any extra effort or cost.
Integration with popular tools: Want to add a Google Map or a PayPal payment option? It's a breeze with Passion.io.
Customizable design options: You have full control over how your app looks and feels.
24/7 Support: If you're stuck, their support team is always ready to help.
Free training resources: Learn how to use the platform and create the best version of your app.
You can also get a 70% lifetime discount with the passion.io Black Friday deal offer.
So, think about it. Whether you're a business owner, a creative individual, or just someone with a brilliant app idea, you have the power to choose the best route for you.
Traditional Android and iOS app development and platforms like Passion.io are here to make your app creation journey as smooth as possible.
---
What is Mobile App Development?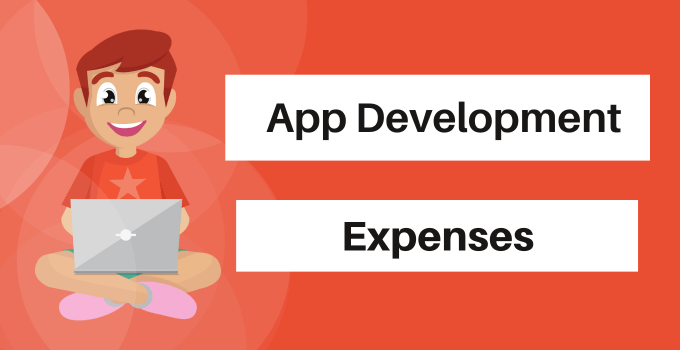 App development is a process that involves creating a software application, or "app," that runs on a mobile device.
Apps can be built for various platforms, most commonly Android and iOS, and they offer a wide range of functions, from social networking and gaming to business management and education.
To build an Android or iOS app you need to hire a mobile app developer. There are lots of app development companies that offer app-building services.
App Development Process (Step by Step)
Now, let's break down the stages of the mobile app development process:
STEP 1: Idea and Planning
It all starts with an idea. You figure out what you want your app to do, who it's for, and what problem it's going to solve.
This stage also involves researching your market, and your competition, and setting clear goals for what you want your app to achieve.
STEP 2: Design
This is where you decide what your app will look like.
You sketch out each screen, choose color schemes, fonts, and images, and figure out how users will navigate through your app.
The goal is to create an intuitive and attractive user interface.
STEP 3: Development
This is the technical part. App Developers write the code that makes your app work. App developers build the app's front-end (what users see) and back-end (the server-side stuff that powers the app).
Depending on your needs, they might use different programming languages and frameworks.
STEP 4: Testing
Before your app goes live, it needs to be tested to make sure it works as expected. Testing can uncover bugs, crashes, or usability issues that need to be fixed.
This stage is crucial for ensuring your app offers a smooth and enjoyable user experience.
STEP 5: Deployment
Once the app is tested and refined, it's ready to be launched.
This means submitting your app to app stores like Google Play for Android apps or the App Store for iOS apps. Once approved, your app is available for users to download and use.
STEP 6: Maintenance and Updates
Even after your app is launched, the work isn't over. You still need app developers.
Why? Because you need to provide regular updates, fix bugs, and maybe even add new features based on user feedback.
It's like hidden app development costs in the form of app maintenance costs.
Remember, app development isn't a one-size-fits-all process. Each app is unique and will go through its own development journey.
But no matter the size or complexity of the app, this process ensures that the end result is a product that serves its users well
I hope you now understand the app development process.
---
11 Factors that Affect Mobile App Development Expenses in 2023
As I already told you that mobile app development can cost anywhere between $10,000 and $500,000.
Here are some factors that affect Android and iOS app development expenses that you should know:
App Complexity: The complexity of your app is one of the biggest cost drivers. A simple app with basic functionality will be much cheaper to develop than a complex app with advanced features like in-app purchases, location services, or complex user interfaces.
Platform: The platform you choose for your app (iOS, Android, or both) also impacts the cost. Developing for both platforms increases the cost, but it also increases your potential user base.
Design: High-quality design and user experience are essential for any successful app. More intricate designs and animations mean more work for the designers, which increases the cost.
Features and Functionality: Each feature you want to include in your app adds to its complexity and development time. For example, social media integration, payment systems, or GPS tracking will add to the cost.
Location and Structure of the Development Team: The cost of labor varies significantly around the world. A development team in North America or Western Europe will typically charge more than a team in Eastern Europe or Asia. Also, a large development company will likely charge more than a freelancer or a small agency.
Back-End Development: If your app requires a server to operate (for example, to store user data), then back-end development will be necessary, which adds to the cost.
Third-Party Integrations: If your app needs to integrate with third-party services (like Facebook, Google Maps, PayPal, etc.), these integrations will require additional work and increase the cost.
Maintenance and Updates: After your app is launched, you'll need to regularly update it to fix bugs, improve functionality, and keep up with changes in operating systems. This ongoing work adds to the overall cost of the app.
Marketing and Launch: Getting your app into the hands of users can be just as challenging (and costly) as developing it. Marketing costs can include app store optimization, advertising, public relations, content marketing, and more.
App Category: The type or category of app you're developing can also affect the cost. For example, a gaming app with high-end graphics or a social media-type app could cost more due to their specific requirements.
Data Security: If your app collects sensitive user data, it needs to be secure. Implementing strong encryption and other security measures to protect this data will add to the development costs, but is essential to prevent data breaches and comply with data protection regulations.
App Development Team Size: The cost of your mobile app also depends on the size of your app development team.
I hope that this app development cost breakdown will help you to decide how much your mobile app development project will cost.
---
Types of Apps and Their Development Costs in 2023
Let's dive into different types of apps and their estimated development costs. Each type has its unique features and complexities:
1. Social Networking Apps (e.g., Facebook, Instagram)
These apps are centered around building communities and enabling conversations.
They include features like user profiles, real-time messaging, photo or video sharing, and push notifications.
They also require robust back-ends to support millions of users.
Given their complexity and the scale at which they operate, social networking apps may cost between $100,000 to $300,000.
2. Enterprise Apps (e.g., Slack, Asana)
These apps are designed to simplify business processes and facilitate seamless communication within an organization.
They often require advanced security features, integration with existing software systems, and custom features for different user roles.
Due to their need for robust, secure, and highly customizable solutions, the development costs for enterprise apps can range from $100,000 to $500,000.
3. E-commerce Apps (e.g., Amazon, eBay)
E-commerce apps are like virtual storefronts.
They need a product catalog, shopping cart, user reviews, and secure payment gateway integration.
In addition, they often require advanced search capabilities, push notifications, and customer support features.
Given the range of functionalities required, the development cost can be anywhere from $150,000 to $500,000.
4. On-Demand Apps (e.g., Uber, DoorDash)
These apps connect users with specific services in real-time, whether it's a taxi ride or a food delivery.
They require features like real-time tracking, payment integration, and complex user interfaces to manage bookings.
Given these complex requirements, they can cost anywhere from $150,000 to $200,000.
5. Educational Apps (e.g. Khan Academy)
These apps are designed for learning on the go.
They may require features like video playback, quizzes, progress tracking, and community forums.
Some also include gamification elements to boost user engagement.
Depending on the complexity and the extent of features, educational apps may cost between $50,000 and $150,000.
6. Health and Fitness Apps (e.g., MyFitnessPal, Headspace)
These apps may include features like tracking workouts, logging food intake, providing guided meditations, and offering personalized health advice.
Some of them may also require integration with wearable devices.
Based on these functionalities, these can cost from $50,000 to $200,000.
7. Gaming Apps (e.g., Angry Birds, Pokemon Go)
Gaming apps vary widely in their complexity.
From simple puzzles to multiplayer online games with high-end graphics, the development cost can range from $50,000 to a few million dollars for the most advanced games.
8. Utility Apps (e.g., Evernote, Google Keep)
Utility apps are everyday tools that make life easier.
They usually have simpler interfaces and fewer features, leading to lower development costs.
Examples include note-taking apps, weather apps, or to-do lists.
These may cost between $20,000 and $100,000.
9. Travel Apps (e.g., Airbnb, TripAdvisor)
Travel apps can include features like booking capabilities, reviews, price comparisons, and location-based suggestions.
Depending on the features and integrations with other service providers, travel apps can cost between $10,000 and $200,000.
10. News/Content Distribution Apps (e.g., Google News, Medium)
These apps are designed to deliver fresh content to users regularly.
They need to have a content management system, clear navigation, and the ability to handle high traffic volumes.
Some also offer offline reading capabilities or personalized content curation.
Considering these factors, their development cost can range from $50,000 to $150,000.
Remember, these figures are ballpark estimates. The actual cost can vary based on many factors, including your specific requirements, the development team's location and expertise, and more. Always get a detailed quote from your development team before starting a project.
---
As you've seen, creating an app can be an expensive venture depending on the features, complexity, and type of app you want to build.
If your app development budget is low then you can use Passion io (try it for free).
Now, you might wonder, why Passion.io? Well, let me explain:
Cost-Effective: For just $79/month, you can build an app on Passion.io. Compared to the hundreds of thousands of dollars you could spend on custom development, that's a steal.
User-Friendly: You don't need coding skills to create an app with Passion.io. The platform is designed to be intuitive and user-friendly. So, whether you're a coding newbie or a seasoned pro, you'll find it easy to use.
Versatile: You can create a wide variety of apps using Passion.io. Whether you want to build a social networking app, an e-commerce app, a health and fitness app, or any of the other types of apps we've discussed, Passion.io gives you the tools to do it.
Fast Deployment: With Passion.io, you can get your app to market more quickly. You don't have to wait for a long development cycle to complete. Instead, you can start building your app today and launch it when you're ready.
Support: Passion.io provides customer support to assist you throughout your app-building journey. If you have questions or need help, they're there for you.
These are some amazing benefits of using a no-code app builder like Passion io for app creation.
---
FAQs Related to Mobile App Development Cost in 2023
How much does it cost to develop an app in 2023?
Depending on the complexity and the type of app, the development cost can range from $10,000 to over $200,000.
Does the cost of app development vary by country?
Yes, labor costs and operational expenses vary greatly from country to country. For instance, app development is typically more costly in North America and Western Europe compared to regions like Eastern Europe or Asia.
How does the number of platforms (iOS, Android, web) affect the cost?
The more platforms you want your app to be available on, the higher the development cost. This is because each platform may require different coding languages and may have different design and functionality requirements.
How do app features impact the cost?
The complexity and number of features in an app are one of the main factors that determine the cost. Customized features like in-app purchases, GPS tracking, or chatbots can significantly increase development costs.
How much does app maintenance cost?
Generally, app maintenance can cost about 15-20% of the original development cost per year. This includes bug fixes, updates, and adding new features.
Can I develop an app by myself to save costs?
Yes, but it requires a good understanding of coding and UI/UX design. However, you can also use no-code platforms like Passion.io to develop your app, even without prior coding experience.
How long does it take to develop an app?
The timeline for app development can vary greatly based on the complexity of the app and the expertise of the development team. It can range from a few weeks for simple apps to several months or even a year for more complex ones.
How much does it cost to update an app?
The cost of updating an app depends on the nature of the update. Minor bug fixes and improvements might be less expensive while introducing new features or a major redesign could be quite costly.
How much does it cost to put an app on the App Store or Google Play Store?
As of 2023, it costs $99/year for the Apple Developer Program and a one-time fee of $25 for a Google Play Developer account.
 Are there cheaper alternatives to custom app development?
Yes, no-code platforms like Passion.io offer a more cost-effective alternative to custom app development. With these platforms, you can build and launch your own app for a relatively low monthly fee.
---
Conclusion on App Development Expenses in 2023
App development costs can be a significant concern for anyone looking to create a new app.
Between types of mobile apps, features, and the team's location, these costs can quickly add up.
But there's good news.
If your app development budget is low then you'll be glad to know that no-code platforms like Passion.io offer a cost-effective alternative.
With a user-friendly interface and quick deployment time, Passion.io allows you to create various apps without a hefty price tag.
Whether you choose custom development or an accessible platform like Passion.io, the goal is to deliver a valuable, user-friendly app. The choice ultimately lies in your hands, depending on your specific needs and budget.
I hope this guide helped you to decide how much will your app cost.
If you still have any confusion regarding app development expenses in 2023 then let me know via comment below. I'll reply asap.